edX.org is building XBlock, an open-source component architecture for courseware. It provides API's for creating course components of all kinds. Possible uses include: simple controls, new types of problems, new quiz structures, interactive simulations, and new navigation techniques. We're hoping to expand awareness of XBlock, and also to hear from potential users about their needs.
Python provides powerful primitives for iterating over your data in ways that let you express yourself clearly and directly. But even programmers familiar with the tools don't use them as fully as they could. This talk will cover Python's iteration tools, from basic loops to generators and how to add iteration to your own classes. Come learn how looping was meant to be!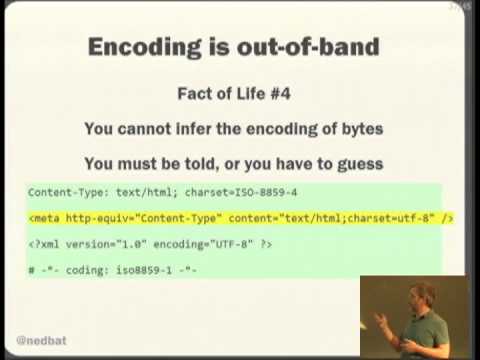 Python has great Unicode support, but it's still your responsibility to handle it properly. I'll do a quick overview of what Unicode is, but only enough to get your program working properly. I'll describe strategies to make your code work, and keep it working, without getting too far afield in Unicode la-la- land.