Help us!
Take some time to transcribe PyCon 2014 talks! Click on the "Share" button below the video and then "Subtitle" to get started.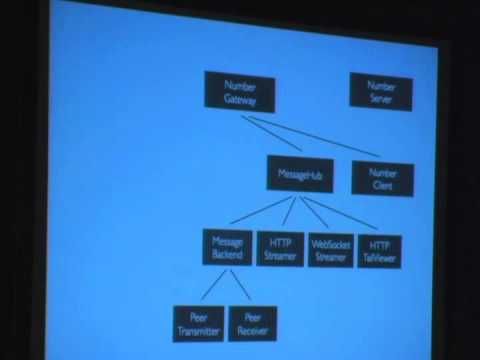 Recorded: March 9, 2012 — Language: English
In this talk we learn how to throw together a distributed system using gevent and a simple framework called gservice. We'll go from nothing to a distributed messaging system ready for production deployment based on experiences building scalable, distributed systems at Twilio.