In March '10, the Boston Python user group ran its first gender diversity outreach workshop. In the time since, the group has has moved the needle and inspired other communities to do the same. In this panel, you will hear communities like PyStar Philly, Railsbridge Boston, and the Chicago Python Workshop discuss their successes and difficulties with diversity-oriented outreach.
This talk is an introduction to the Internet's structure and protocols through fun experiments from the Python perspective. We'll use Python libraries like Scapy and Twisted to explore what happens at a networking level as you surf the Web, how coffee shop Internet access works, and more.
Want to contribute to a Python project or the core language, but not sure where to start?
Join us for 3 hours learning the nuts and bolts of open source contribution. By the end of this tutorial, you'll have the tools and practice to confidently contribute to your favorite projects.
Beginning programmers are welcome and encouraged!
Beginning programmers: welcome to PyCon! Jumpstart your Python and programming careers with this 3-hour interactive tutorial. By the end, you'll have hands-on exposure to many core programming concepts, be able to write useful Python programs, and have a roadmap for continuing to learn and practice programming in Python. This class assumes no prior programming experience.
Jessica is a veteran open source contributor and a maintainer for several open source projects, including OpenHatch and the Twisted event-driven networking engine; she wrote a chapter on Twisted for The Architecture of Open Source Applications Volume II and is working with O'Reilly on a new edition of Twisted Networking Essentials. Jessica is a Python Software Foundation board member and an organizer for the largest Python user group in the world.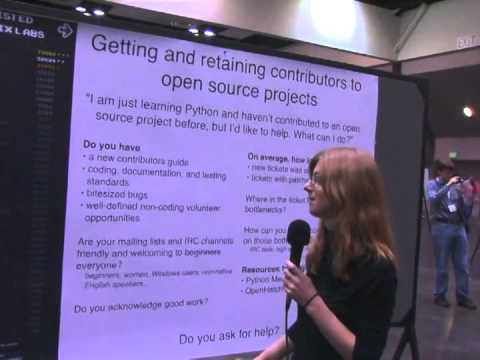 Do you have what it takes to get to the top of http://twistedmatrix.com/highscores?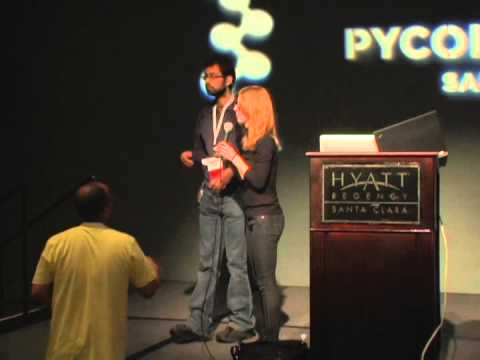 How do you bring more women into programming communities with long-term, measurable results? In this talk we'll analyze our successful effort, the Boston Python Workshop, which brought over 200 women into Boston's Python community this year. We'll talk about lessons learned running the workshop, the dramatic effect it has had on the local user group, and how to run a workshop in your city.