Help us!
Take some time to transcribe PyCon 2014 talks! Click on the "Share" button below the video and then "Subtitle" to get started.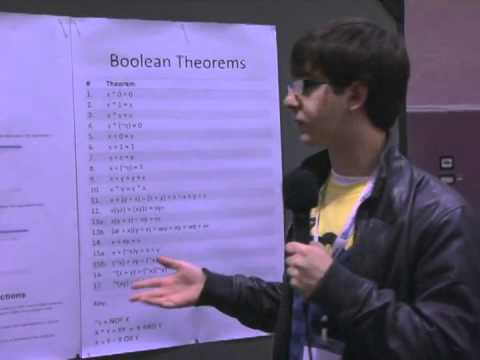 Recorded: March 11, 2012 — Language: English
BoolPy is a Python module that iteratively simplifies Boolean Algebra expressions according to the Boolean Theorems. The purpose of this talk is twofold: (1) To present the details of an Object-Oriented solution to the symbolic computing problem and (2) to present the BoolPy module as a useful classroom tool for teaching Boolean Algebra in college-level mathematics and computer science courses.