Help us!
Take some time to transcribe PyCon 2014 talks! Click on the "Share" button below the video and then "Subtitle" to get started.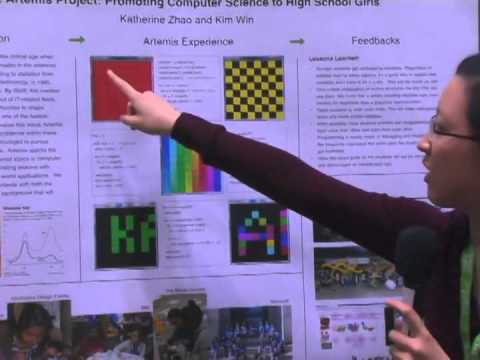 Recorded: March 11, 2012 — Language: English
The Artemis Project is a summer program to introduce high school girls to the problem-solving skills that are at the core of computer science. As coordinators, we found that there is a lot of undiscovered talent and enthusiasm for CS in the younger generation. Our poster is meant to encourage discussions on intuitive ways to introduce programming and interesting projects for novice programmers.