Decorators are a simple concept, yet extremely powerful. Implementing decorators which will work in a range of contexts is however non trivial. This talk will walk through various problems which arise with the more common ways of implementing decorators and then describe how to combine a wrapper and a descriptor to build a better decorator.
It is not hard to find developers who will tell you that Apache sucks for running Python web applications. Is there a valid basis to such claims or have they simply been misguided by the views of others? This talk will endeavor to shine a light on the realities of and limitations in working with Apache, as well as the challenges in implementing the mod_wsgi module for Apache.
A benchmark of a hello world application is often what developers use to make the all important decision of what web hosting infrastructure they use. Worse is that in many cases this is the only sort of performance testing or monitor
Monitoring tools will record the result of what happened to your web application or system when a problem arises, but for some classes of problem are of limited help in working out what happened, except through inference or by way of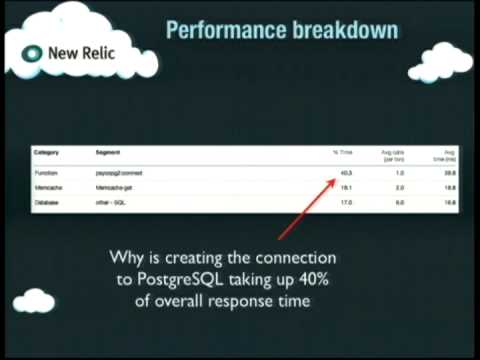 New Python web developers seem to love running benchmarks on WSGI servers. Reality is that they often have no idea what they are doing or what to look at. This talk will look at a range of factors which can influence the performance of your Python web application. This includes the impact of using threads vs processes, number of processors, memory available, the GIL and slow HTTP clients.